July is the perfect time to visit Wales. The days are long and sunny, and with average high temperatures of 21°C, it often beats August for the hottest month of the year. July has something for everyone. The first few weeks are your last chance to avoid the summer crowds while making the most of the attractions. Then once the schools break up, it's all go for families to start enjoying their holidays!
So, whether you like your holidays to be active or relaxed, filled with sports, music, beaches, food, wildlife or livestock! Take your pick from our list of the top ten things to do in Wales in July and start planning your trip!
1
Dolphin watching on the Mid Wales coast
The waters around Wales are excellent for dolphin watching all year round. But these graceful creatures are especially active in the summer months.
The largest population of Welsh dolphins resides in Cardigan Bay, where sightings of them happen almost daily in July and August. Drive along the coast from Cardigan and stop at any of the beaches along the coastline from Cemaes Head to New Quay, a notoriously popular dolphin watching spot.
And, if you want to maximise your chances of a sighting, hop on one of the dolphin watching boat trips which cruise around the bay every day. If you're lucky, you might also spot some seals, orcas or even a humpback whale!
2
Enjoy the festival season!
The Welsh event calendar is chock full of festivals in July, and there's something to suit all ages and tastes. Some of our favourites are:
3
Race to the top!
A 10-mile race might not sound that difficult, but what if it was to the top of the tallest mountain in Wales and England? Every year in July, hundreds of runners participate in The Race up to Snowdon's 1,085m summit and back.
In 1976 the first winner did it in just 1 hour and 12 minutes! Think you can do better? Sign up and prove it. You'll be in good company. This is one of the most challenging endurance races in Europe and attracts plenty of international competitors who come to tackle the Welsh summit. And, you're never too young to start training. The Race has a range of junior races, beginning with the under 10's, who race 0.8 miles.
It is a skilled endurance race, so the full course runners need to have experience racing in mountain conditions. But if that doesn't sound like you, why not head along anyway to support the runners? The Race is a massive part of the local calendar, and it ties in with the Llanberis Carnival, so there's plenty to entertain spectators.
4
All about the beaches
July is prime beach season in Wales, and there are plenty to choose from! The Welsh coast is home to an incredible number of beautiful beaches, and you won't struggle to find a good one. But in case you need some inspiration, here are a few of the best beaches in Wales:
Barafundle Bay is consistently in the top ten Welsh beaches. Its white sand and stunningly clear waters often get mistaken for the Mediterranean.
Cefn Sidan in Carmarthenshire is the longest beach in Wales. Its shipwreck strewn 8-mile length is perfect for beachcombers and photographers.
Rhossili Bay in the Gower has been named the best beach for surfers, but its cliff-backed, 3-mile length is pretty special for everyone else too.
Llandanwg Beach, Gwynedd, was named the best beach in the UK in 2022, thanks to its sheltered location on the edge of Snowdon National Park and its stunning views.
Llanddwyn Beach, Anglesey, is beautiful, secluded and located beside the island where St. Dwynwen, the Welsh patron saint of lovers, lived. It's a favourite romantic spot for couples.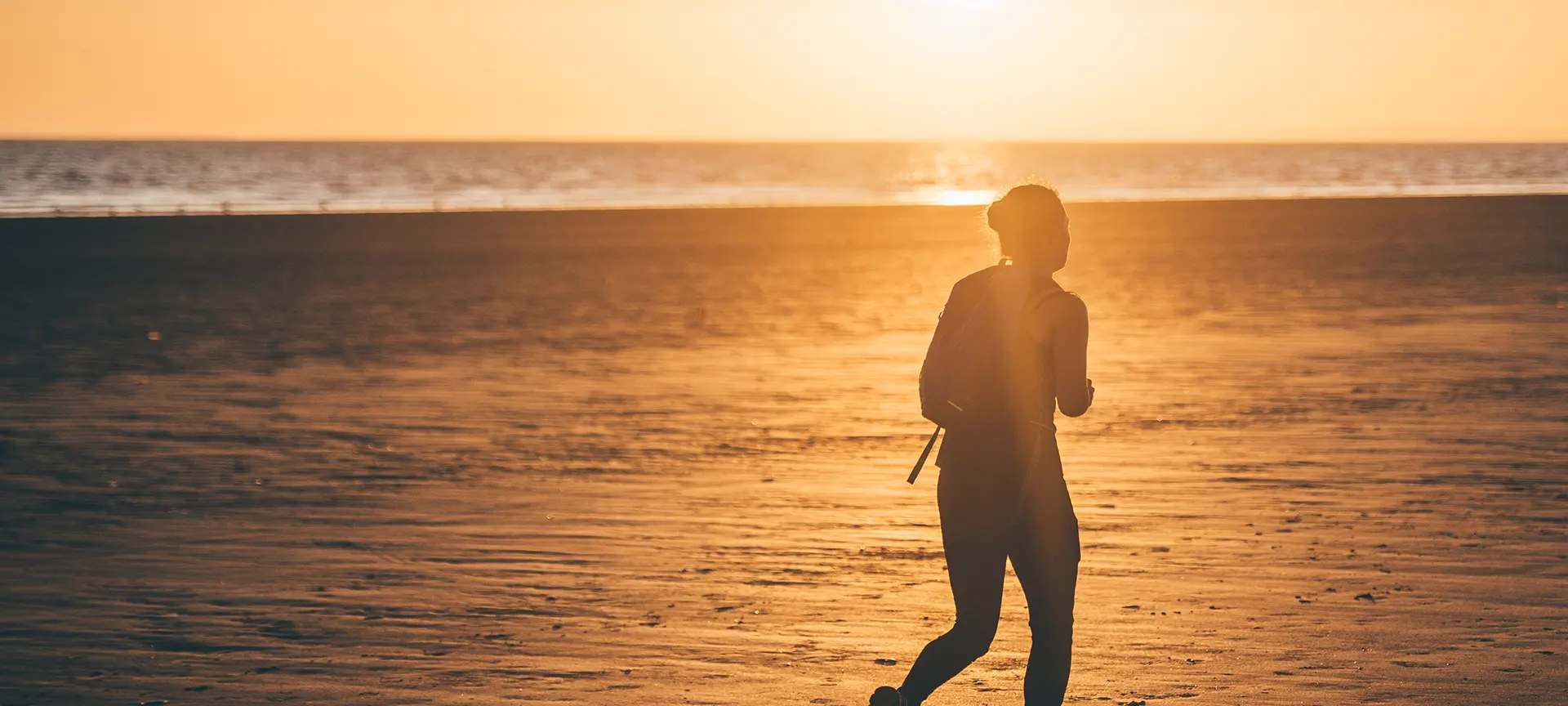 5
Win a medal in Pembrokeshire
If you'd rather spend your summers in action rather than lounging on the beaches, how about taking on one of Wales's biggest challenges? The Long Course Weekend in Pembrokeshire is the biggest multisport event in Europe. It involves three days of running, swimming and cycling various distances around the beautiful Welsh coast.
12,000 athletes from over 40 countries take place in the event each year. It's open to athletes of all abilities, from pros to beginners and juniors. And the Sport For All program offers support for differently-abled competitors and entrants from low-income households.
Friday: The Wales Swim – 1.2 or 2.4 miles
Saturday: The Wales Sportive – 40 / 70 / 112 miles
Sunday: The Wales Marathon – 5 / 10k or 13.1 / 26.2 miles
Athletes can participate in one, two or all three sports and choose the full or shorter distances. Medals are awarded for each race, but a fourth much-coveted medal is awarded only to people who complete the entire Long Course Weekend. You have to finish the longest distance in each discipline within the cut off time! Go on, you can do it!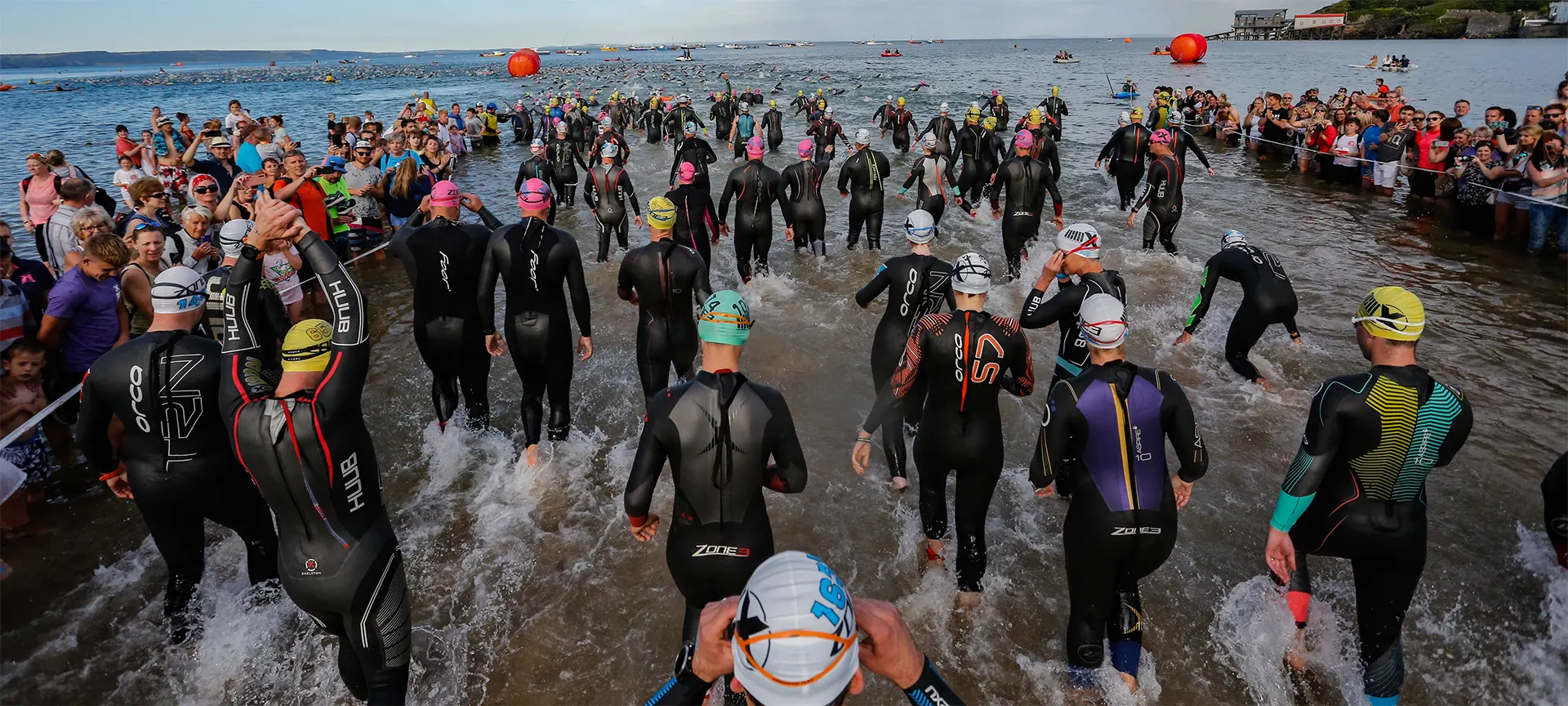 6
Last chance to see the Puffins
The Puffins are actually on Skomer Island until August, but their numbers will be dwindling by then. In June and July, you can see vast flocks of these colourful, endlessly entertaining birds. Watch as they scoop up beak after beak of fish for their baby pufflings, feeding them up and getting them ready to leave the nest.
Skomer is less than a mile off the Pembrokeshire Coast, and in July, there are daily boat trips to the island. Visitors can cruise around the island's craggy coastline and view the birds from the water. Or land and explore the wildflower meadows and coastal paths. Walk amongst the industrious birds who give no regard to the tourists who come to watch them every year.
You can even stay overnight on the island. If you do, you'll get to hear the world's largest population of Manx Shearwaters returning to their nests after dark.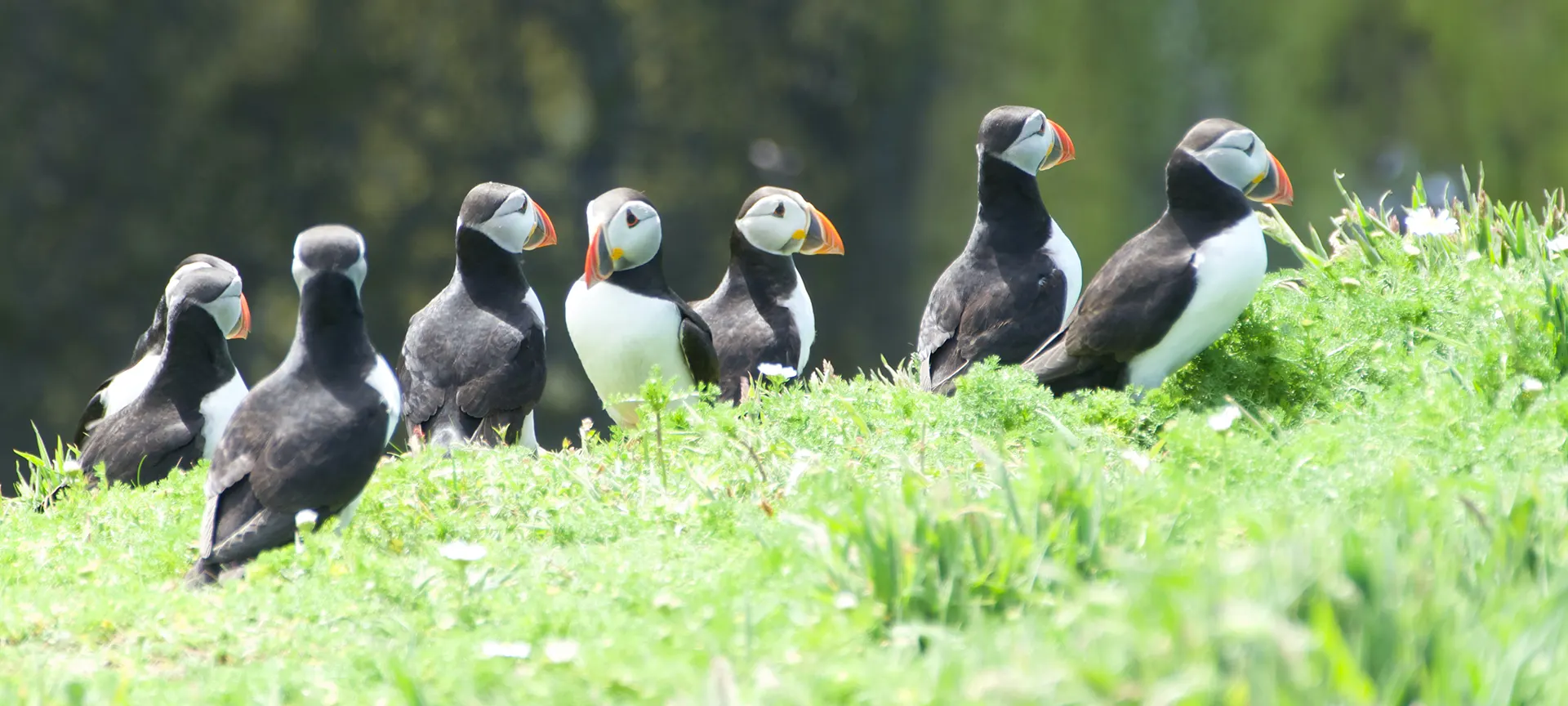 7
Experience The Royal Welsh Show
Wales has a proud farming history and celebrates it in style every year at the Royal Welsh Show. This pinnacle of the country's agricultural calendar is a wonderfully atmospheric event and a chance to see rural Welsh life at its best.
You'd be forgiven for thinking it's all about cows, but there's a lot more to it than that. Yes, there are livestock shows and competitions, but there are plenty of other activities and sporting events. Visitors can see some of the UK's best motocross riders performing daring, gravity-defying feats. Watch falconry displays, see working dogs rounding up flocks of geese, cheer on the horse and carriage races and listen to the military marching band.
With 12 hours of scheduled events every day, you're sure to find something to entertain the whole family. But if not, you can still enjoy the fairground atmosphere created by passionate people, live music, shops, stalls, food and drinks. And remember to keep an eye out for a passing royal or two!
8
Follow the sunshine to Dale!
Welsh weather is notoriously unreliable – even in July – so why not play the odds and head for the sunniest place in the country? In the far west of South Wales, the peaceful village of Dale gets an average of 1,800 hours of sunshine a year. That's more than almost everywhere else in the UK!
The combination of great weather and its location in a beautiful, sheltered bay has made Dale a watersports hot spot. Visitors can sail, surf, kayak, SUP board, windsurf and swim to their heart's content. When it's time to dry off and refuel, take your pick of the traditional pubs, and excellent cafes in the little town.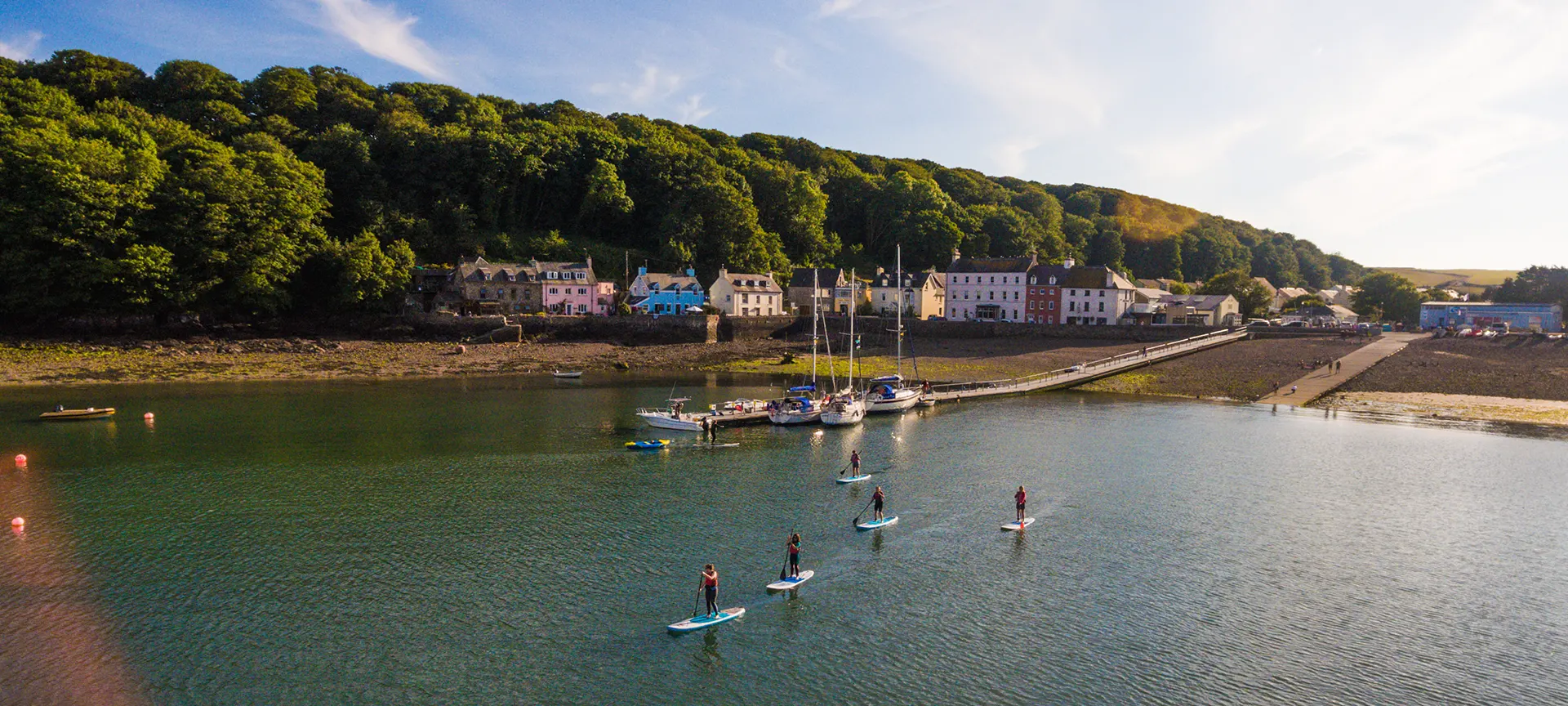 9
Take the kids underground in North Wales
Once the school holidays start, you'll need some activities! One of our favourite days out is Bounce Below in North Wales. This incredible underground activity complex has bounce nets, bridges, trampolines, and slides inside a vast cave system. The disused mine is twice the size of St Paul's Cathedral, and exploring it is a unique and wonderful experience that kids will love! Don't worry, helmets and safety gear are provided!
If that's not enough thrill-seeking for you, how about zooming around the forests and valleys of North Wales on high-speed ziplines? This place can organise that plus treetop adventures, underground golf, mine tours, mountain carting and all manner of activities guaranteed to keep your whole family entertained all day and exhausted at night.
10
Get a taste of Italian gelato
What better way to celebrate the summer than by eating all the ice cream you can get your hands on? But if you think you've got to go to Italy for the best ice cream, think again.
In the 19th century, a wave of Italian immigrants arrived in Wales, bringing their ice cream-making skills and secret recipes and creating a legacy that can still be seen today. Sample some of the country's best ice cream at these top spots:
Joe's ice cream in Swansea is a cultural institution started by Joe Cascarini, who brought his secret ice cream recipe from the Abruzzi hills in Italy.
Conti's was started in 1930's Lampeter and now has delicious locations all over South and West Wales.
Minoli's of Machen is now run by the Richards family and has won Best Ice Cream in the UK four times! Find them just outside Caerphilly.
Cadwaladers started in Criccieth, North Wales, in 1927 and still keeps its recipe secret today. They have locations all over Wales, including Cardiff Bay and Barry Island.
So what are you waiting for?
They say Wales is the land of song, but it's also the land of stunning coastlines, incredible wildlife, and beautiful scenery. And in July, it's the land of endless activities, festivals for days and delicious ice cream!
So, what are you waiting for? Start planning your holiday! Pick your favourite activities from our list of the top ten things to do in Wales in July. Then, choose from our range of beautiful and individual holiday cottages – book early to avoid disappointment – and we'll see you soon!
What about next month? Here's our guide to the top 10 things to do in Wales in August.
Anita moved to South Wales as a child and has thought of herself as Welsh ever since – especially when it comes to rugby! She spent her childhood sailing the coastline and playing on the beaches and now continues to explore her chosen country as an adult. She loves discovering quirky villages, trying out adventure sports, and hunting for the best fish n chips in Wales.