Find your perfect holiday home
Wales – the "Land of song" and so much more…
Covering an area of the 20,750 square kilometers, the small but perfectly formed country of Wales has something to offer every holidaymaker. Wales has beaches that are perfect for a family day out and has some of the best surf beaches in the UK. There are three national parks that cover an impressive one fifth on the country.
There are plenty of historic sites to see and some fantastic museums plus Wales has a mass of Male Voice Choirs, Jazz at the Brecon Festival, and a lively band scene. And when you get hungry, there are six Michelin starred restaurants as well as a host of other eateries serving up everything from exotic Asian cuisine to traditional Welsh dishes.
As a holiday destination, Wales has plenty to offer, so start looking for your holiday cottage in Wales now.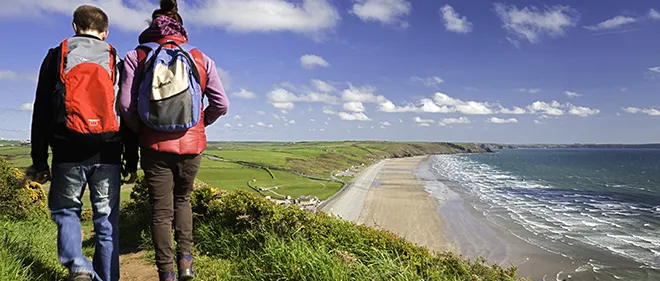 Walk the path
Wales is the only country that has a footpath that covers the entire length of the coastline, from the Dee Estuary near Chester to Chepstow in the Severn Estuary.
At 1,400 km, it's not something you can tackle in a single day, but with such beautiful scenery along the way, it is worth coming back again and again to explore different parts of it.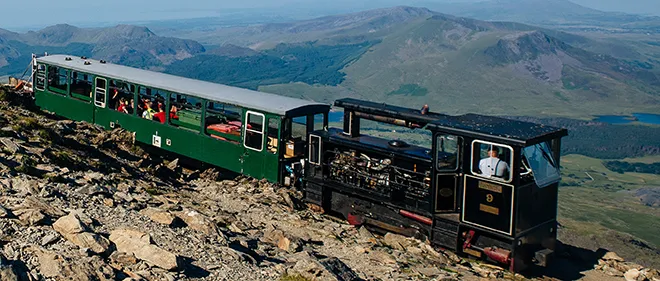 Ride the railway
High up in Snowdonia National Park, a narrow-gauge railway ferries passengers from the little village of Llanberis to the peak of Mount Snowdon, winding its way through the beautiful surroundings of the park.
At the top, you can enjoy the breathtaking views from the visitor centre as you enjoy a cup of tea and a Welsh cake. (Weather permitting)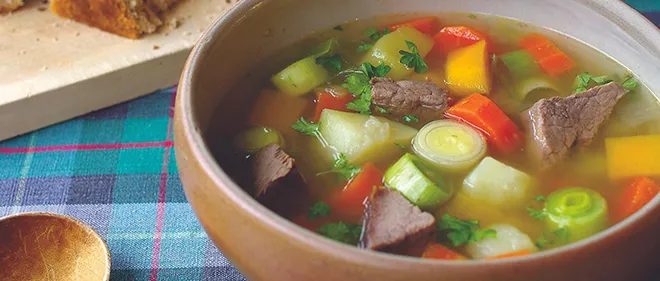 Get in a stew
Wales is a great destination to visit any time of year. In the winter there's something really comforting about tucking into a hearty bowl of the Welsh National Dish – Cawl, a rich mixture of meat with carrots, potatoes, swede and leeks.
Enjoy a bowl of it served with thick slabs of crusty bread and some chunks of Caerphilly cheese.
Find your dream holiday home in Wales
Whatever type of holiday you are planning in Wales, we'll help you find the very best in self-catering accommodation. Whether you want a quiet coastal cottage, a converted barn in the countryside, or a luxury apartment overlooking the beach, you can find your dream holiday home here.
… that's just a taste of the hundreds of properties available for you to rent in Pembrokeshire.
New holiday homes to rent in Wales
Featured
Cottage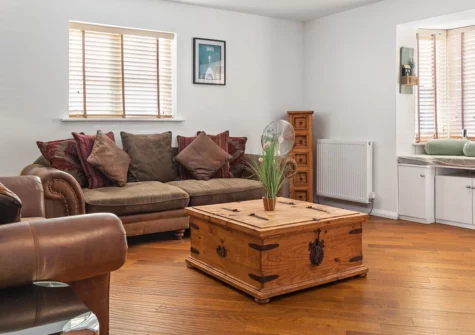 Soldeu, Saundersfoot is a fantastic three-bedroom cottage with a hot tub, games room, and sea glimpses. It offers a comfortable living area, a well-equipped kitchen, and is ideally located for exploring Saundersfoot and the surrounding area.
Awesome cottage with games room and hot tub
Experience the best of Wales
As well as offering hundreds of holiday cottages in Wales, we also provide local info on things to do when you get there. It all starts here…
Saundersfoot is one of our favourite seaside towns in Wales. It's known for its picturesque harbour, charming town centre,