August is a brilliant time to visit Wales. It's when the summer holidays are in full swing, the sun shines with regularity, the sea warms up and twinkles invitingly, and a festival atmosphere fills the country. There are almost endless summer activities on offer, with hundreds of beautiful places to visit and a whole heap of events happening all over the country.
Of course, you'll never manage to do everything in one holiday, so we've narrowed all the possibilities to help you get organised. We've got beautiful beaches to visit, unusual activities to try, and delicious food to eat. We've listed the highlights of the festival calendar and even some alternatives in case of rainy days.
So let's get started. Here are our 10 best things to do in Wales in August.
1
Hit the beach
August is one of the hottest and sunniest months of the year, with temperatures averaging highs of 21°C. So why not make the most of it by hitting one of Wales's many gorgeous beaches?
Whether you're after a child-friendly space for your toddler's first paddle, a busy strip with cafes, ice cream vans and watersports schools, or a rugged, deserted cove, Wales has a beach for you. Here are five of our mid-summer favourites!
2
Pitch a tent
Or, why not go against the masses this summer and head for the mountains instead of the coast? August is a brilliant time to take the family camping in the beautiful Brecon Beacons National Park.
The 1,344 km² national park is home to some of Wales's most stunning inland landscapes with mountain plateaus, waterfalls, river gorges, glacial lakes, and open moorland.
You'll find campsites and caravan parks of all shapes and sizes, so you'll be able to find one with the facilities you need. Whether that's an onsite bar, restaurant and play centre, or a basic plot with nothing for miles around, the park has something for everyone.
Your holiday can be as active or relaxed as you like as there's not just one way to enjoy the park. If you have little ones to transport, you can drive through the area, stopping at quaint little towns and activity centres. You can hike trails of different lengths, search for castles and waterfalls and watch for wildlife. Or, how about a guided horseback trek or multi-day canoe trip through the beautiful scenery? Alternatively, pitch your tent, pull up a camp chair and relax surrounded by nothing but natural beauty – and probably a fair few sheep.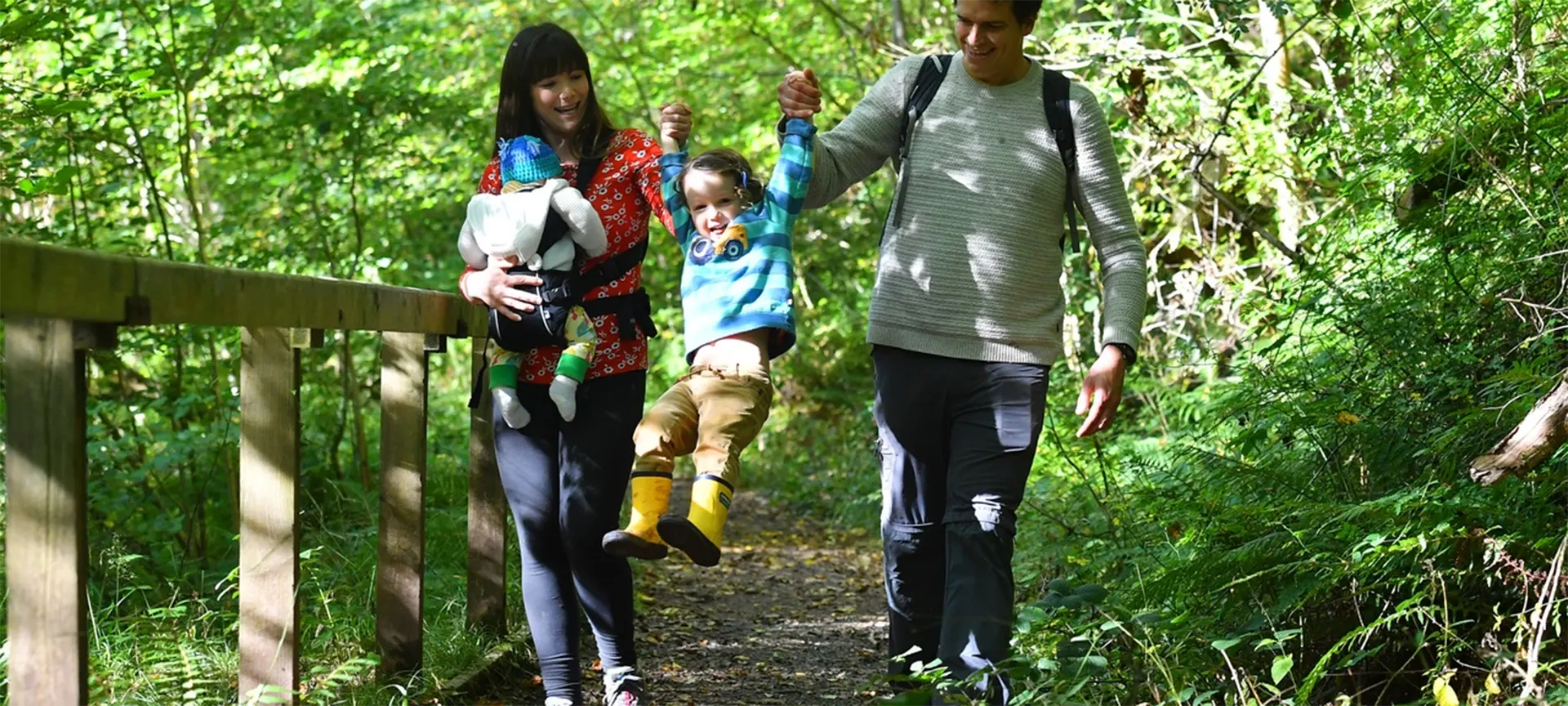 3
Celebrate Welsh culture
The National Eisteddfod is a huge celebration of the Welsh language, arts and culture. It's a highlight of the country's summer calendar and attracts over 150,000 visitors each year to its location, which alternates annually from North to South Wales.
Over the week, thousands of entrants participate in music, dance, drama, poetry, and literature competitions. Around the sides of the contest, a festival of all things Welsh takes place with hundreds of stalls selling locally produced food, drink, and traditional Welsh items. You'll also find activities, games and workshops for the whole family, fairground rides, live music and a party atmosphere.
4
Stroll through the sunflowers
Feel like Alice in Wonderland as you wander through fields of towering sunflowers. The Welsh sunflower season runs from July to September, but the exact dates vary each year depending on the weather. So your best chance to enjoy this magical and surreal experience is to visit during August. And bring your camera because the sea of yellow flowers offers many Instagram-worthy photo opportunities!
Head to Pembrokeshire Sunflower Farm to stroll through a whopping seven acres of over 500,000 sunflowers. You can spend all day exploring the working farm, so bring a picnic to enjoy among the blooms! Then you can buy flowers for £1 per head to take home with you and start your own sunflower farm!
Alternatively, head to National Trust-run Rhossili Bay for field after field of sunflowers with a stunning backdrop of the Gower coastline. Visit at sunset for some incredible views.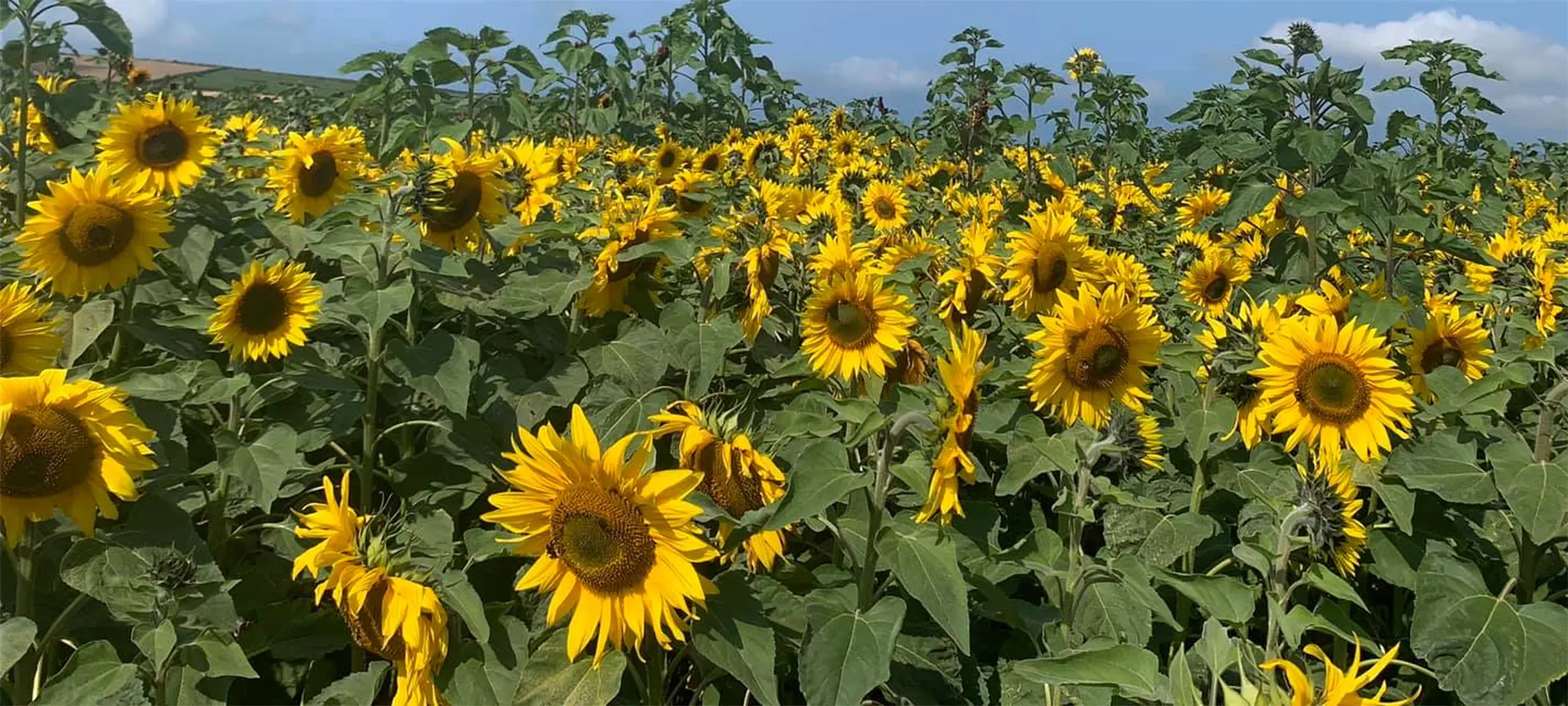 5
Head indoors in Cardiff
Let's be honest when it comes to the Welsh weather, it's best to have a rainy day backup plan in place. Luckily, you'll find plenty of indoor activities in Cardiff to keep the whole family entertained.
6
Bog off
Each summer Llanwrtyd Wells in Mid Wales hosts an event so strange it has to be seen to be believed. The World Championships of Bog Snorkelling.
Every August, hundreds of participants from around the world descend on this small town with one aim: to leap into a peat bog and race to the end. More often than not dressed in a crazy fancy dress outfit. Competitors must snorkel through the 600m long swampy trench in the fastest time possible. The current record stands at 1 minute 18 seconds.
This eccentric event has become known worldwide and is celebrated with a festival atmosphere and plenty of family-friendly fun. There are food and drink tents, souvenir stalls, live music, bouncy castles and games. Plus all the entertainment you could want in the form of soggy snorkelers emerging from the bog!
7
Take your pick of the festivals!
Summer is festival season in Wales! Here are some good ones to check out in August:
8
Race the train
In June, Wales gave you the chance to prove you could run faster than a horse, but, in August, it's time to go up against a steam train!
Race the Train is a multi-terrain race that attracts competitors from all over the world. They come to run against the Talyllyn Railway steam train, which runs from coastal Tywyn in Gwynedd to Aberglonwyn and back in around 1 hour and 47 minutes.
There is a choice of routes and distances. The original 14-mile race follows the train's entire route, while for the shorter challenges – 6.2 miles, 5.5 miles and 3.5 miles – racers start part way along the route.
The train line is never very far from your side as you run, and friends and family can ride the train for the duration of the race, cheering you on as they steam along behind you!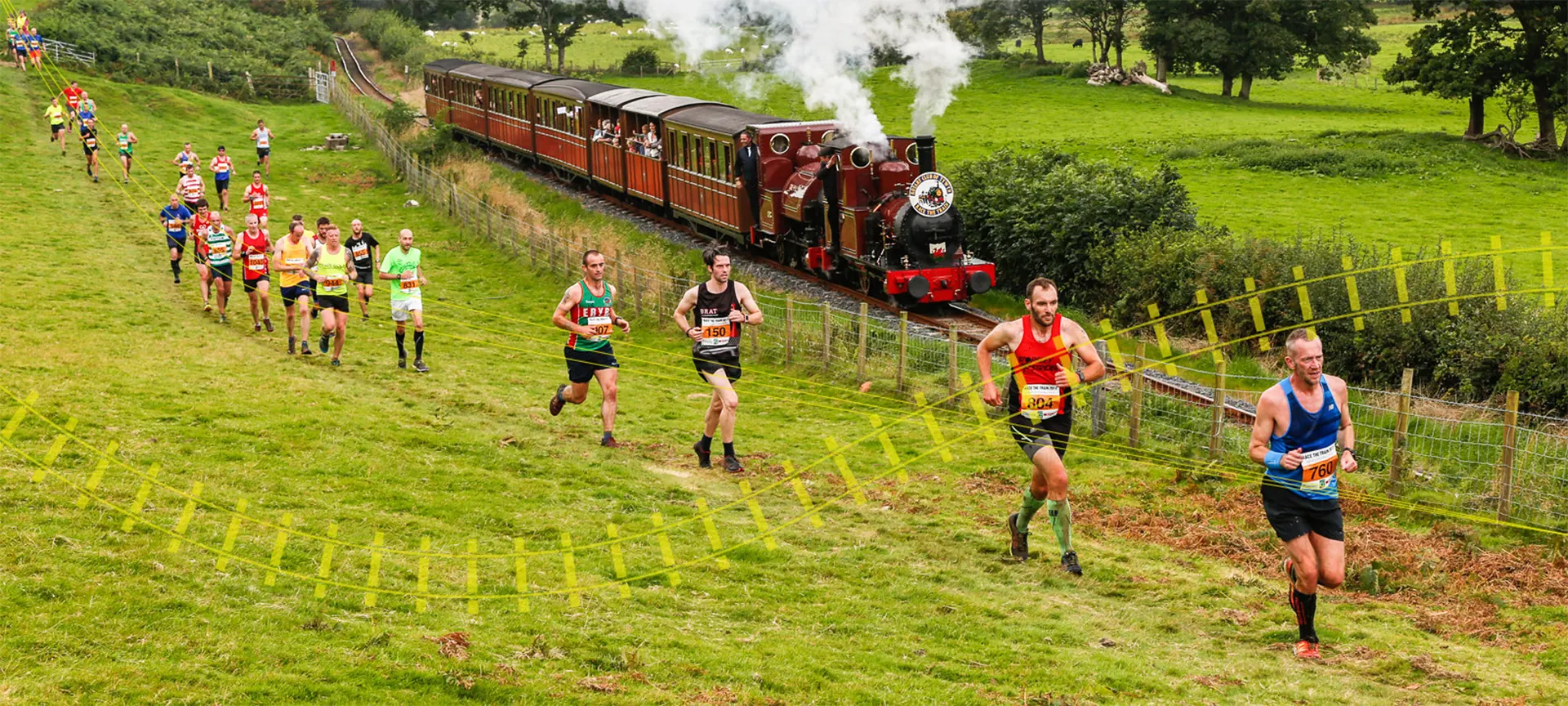 9
Go extreme swimming
August is prime sea swimming time in Wales since the ocean has had all summer to warm up. Plus, you stand a better than average chance of it being sunny when you climb back out. So make the most of it by going coasteering!
This awesome activity was invented in Pembrokeshire by adventure sports enthusiasts and nature lovers. It's a fun activity for the whole family that combines all the adrenaline of ocean swimming and cliff jumping with the fun of exploring the rocky coastline and marine life spotting.
So clamber, rock climb, jump, swim, slide, hike, and leap around the Welsh coast with certified guides and full safety gear.
10
Find the best fish 'n chips
A Welsh summer holiday is just not complete without fish and chips for tea. But not all chip shops are created equal, and nothing is more disappointing than unwrapping your paper parcel to discover undercooked chips and soggy cod. So to ensure that doesn't happen, here are a few top-notch fish and chip shops to try in Wales. Don't forget the salt n vinegar!