Celebrate the start of summer with a trip to Wales! June is one of the best months to visit this beautiful country. It's when the notoriously fickle Welsh weather settles into blue skies and sunshine, and the chance of rain dwindles. It's the perfect month to squeeze in a trip during the kids' summer half term. Or to enjoy the last quiet weeks before the summer holiday crowds descend.
We've made a list of the top 10 things to do in Wales in June. So, whether you're a nature lover, a mountain runner, a whiskey drinker or an urban explorer, we've got the perfect holiday plan for you!
1
Visit the Puffins on Skomer Island
Let's start with one of our absolute favourite activities, puffin watching on Skomer Island! These colourful birds can be seen from April to August, but June and July are when they're in their highest numbers. That's when they're busy catching fish – an average of 10 at once – and ferrying them to their nests to feed their hungry pufflings.
These industrious puffins are unbothered by the many tourists who come to watch them. They will not be distracted as they waddle, scurry and flap about in their ungainly, endlessly entertaining way. Watch out for the gulls who circle above. They regularly ambush the puffins in attempts to steal their fishy catch!
Less than a mile off the Pembrokeshire coast, Skomer island is easy to reach. You can take a boat from the mainland and watch the birds from the water as you cruise around the cliffs and sheltered bays. Or you can land on the island and spend the day exploring the hiking trails and wildflower meadows.
For those who stay overnight, there's also the chance to hear the world's largest population of Manx Shearwaters returning to their burrows after dark. An unforgettable experience.
2
Take a city break in Cardiff
Can you visit Wales and not spend time in its capital city? Well, you could, but you'd be missing out! Cardiff is a wonderful city to visit at any time of year, but June is especially lovely. The warmer weather means you can spend more time outdoors exploring Cardiff Bay and the city's many green spaces.
Start your visit at the castle. In a country full of castles, Cardiff's Gothic-Victorian masterpiece is perhaps the most recognisable as an iconic image of Wales. Spend a day learning its many historical secrets and exploring its extensive and beautiful grounds.
Then, catch a rugby game or concert at the Principality Stadium or take a tour behind the scenes of its hallowed halls. Get some retail therapy in the city's many shopping centres. Or your art fix at the galleries, museums and performing arts venues. Music lovers should hit up the Welsh National Opera or the National Orchestra of Wales. Or spend an evening listening to grassroots Welsh folk and rock in the city's many live music bars.
3
Celebrate Welsh youth at the Urdd
The Urdd National Eisteddfod is a massive celebration of Welsh language music, performance and dance. All year long school children take part in smaller local and county eisteddfods. Then the competition culminates in May and June, with 15,000 of the country's top young performers battling it out in the finals.
It all takes place in Welsh, so non-Welsh speakers might struggle to understand the details. But the music and dance speak for themselves. The event attracts thousands of visitors every year and has a real festival atmosphere. It's a wonderful opportunity to experience Welsh culture and celebrate the country's talented youth.
Top tip: In Welsh, a double d is pronounced 'th' like in 'the'. So Urdd is pronounced more like 'ei-r-th'. And for Eisteddfod, try 'i-steth-vod'.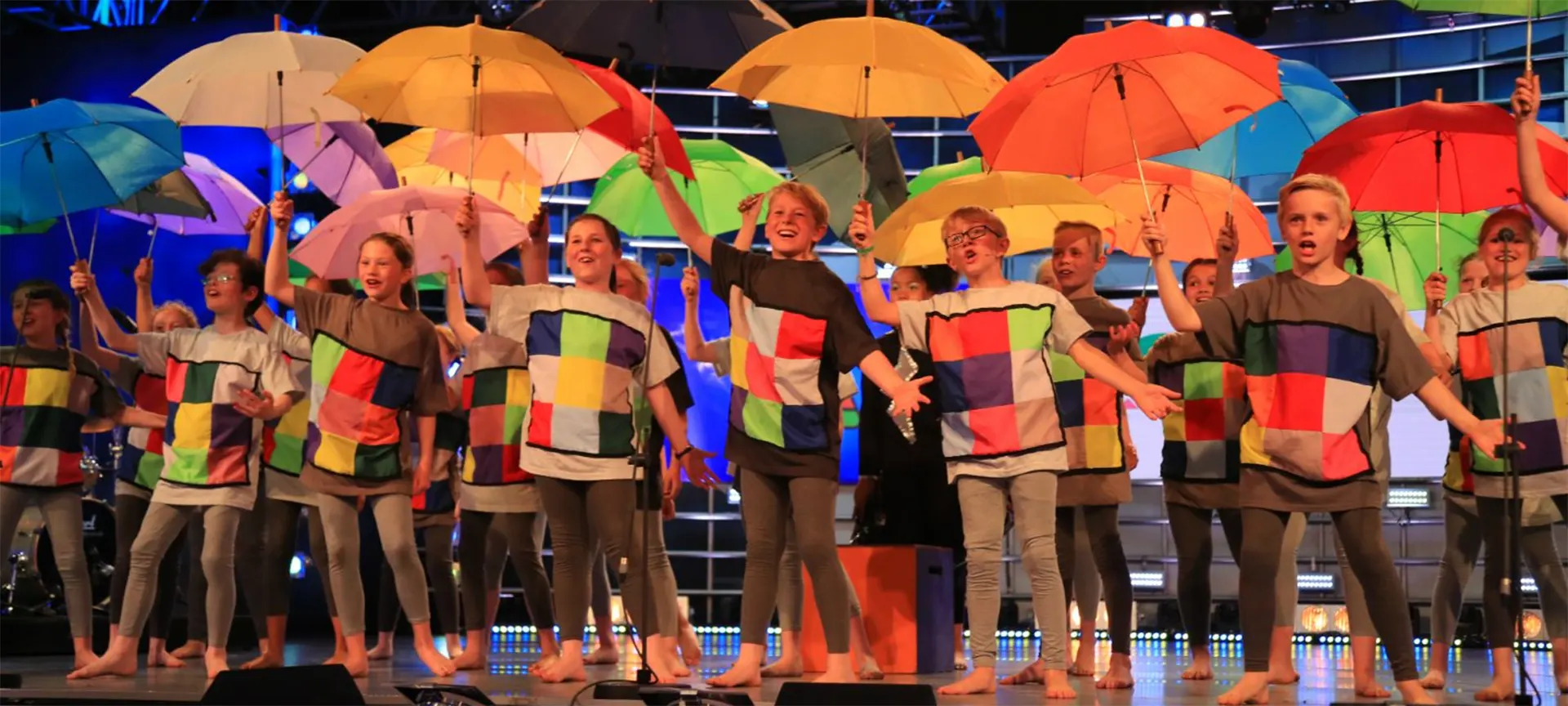 4
Play the prisoner in Portmeirion
A visit to this enchanting village in the north of Wales is a must at any time of year. The quirky tourist village of Portmeirion was the brainchild of Welsh architect Sir Clough Williams-Ellis. He began the project in 1925 after being inspired by a visit to Italy. Nearly 100 years later, the village stands as a monument to his imagination. It holds a colourful, whimsical collection of architectural gems. These include scaled-down versions of grande mansions, baroque churches and reimagined classics of modern architecture.
The village closes in the evening, and those who stay overnight in one of the hotels or holiday cottages, get the place to themselves. That's the best time to recreate scenes from the surreal tv show The Prisoner, filmed in Portmeirion in the 1960s.
If you can tear yourself away, the area surrounding the village is also well worth exploring. It's filled with hiking trails that pass along the estuary, through thick forest and past castle ruins. If you don't fancy walking, you can take a train tour through the forest instead.
5
Build sandcastles in South West Wales
Wales is home to some of the most beautiful beaches in the UK, and the southwest corner has more than its fair share. The hardest decision you'll have to make is which beach to go for? Will you visit Wales' most popular seaside resort Tenby, with its three award-winning beaches perfect for bucket and spade holidays? Or choose nearby Barafundle Bay, renowned for its beauty and looking like it's been transplanted from the Mediterranean. Maybe you'd rather head to the vast sandy stretches of the Gower peninsula, a favourite of nature photographers, beach walkers and surfers?
Movie fans might want to head for Freshwater West, where Russell Crowe filmed Robin Hood in 2010. It also featured as the location of Shell Cottage in Harry Potter and the Deathly Hallows. Sadly, the pretty cottage was taken down after filming, but the beach still stands in all its golden sand glory.
One thing's for sure, in South Wales, you're never far from a beautiful beach, and June is a brilliant time to explore them.
6
Head to Hay for your pick of the festivals
Wales is home to one of the world's largest and most prestigious literary festivals. For ten days in May and June, the village of Hay on Wye becomes a haven for readers, writers and literary enthusiasts. What began as a small gathering in a pub back in the 1980s has evolved into an event attracting over 100,000 people annually.
And if you're lucky you might get two festivals at once! Hay on Wye is also home to How the Light Gets In, the world's largest festival of music and philosophy. The dates of the festival change yearly but generally fall during the last weeks of May and sometimes the start of June. When these two high brow festivals cross paths this little village on the Welsh-English border is the only place to be for music, philosophy, art and literature.
7
Challenge the animals in Man vs Horse
Think you might be faster than a horse? Why not prove it in one of Wales' quirkiest events? For over 40 years, we've been pitting humans' athletic ability against horses and their riders.
Of course, there wouldn't be much competition across flat ground, but over mountainous terrain, it's a different story. Which is why the rugged landscape surrounding Llanwrtyd Wells, Powys is perfect. Competitors race across rocky hillsides, through mud, marsh, rivers and ditches for 22.5 miles until one is named the victor.
Since its inception in 1980, horses have been the most consistent winners, but the finishes have been closer than you might think. And, although it took a good few years, eventually, a human did win! In 2004 Huw Lobb beat the horses by over two minutes and won £25,000 for his efforts. So if you think you've got what it takes to race a horse and win, why not give it a go?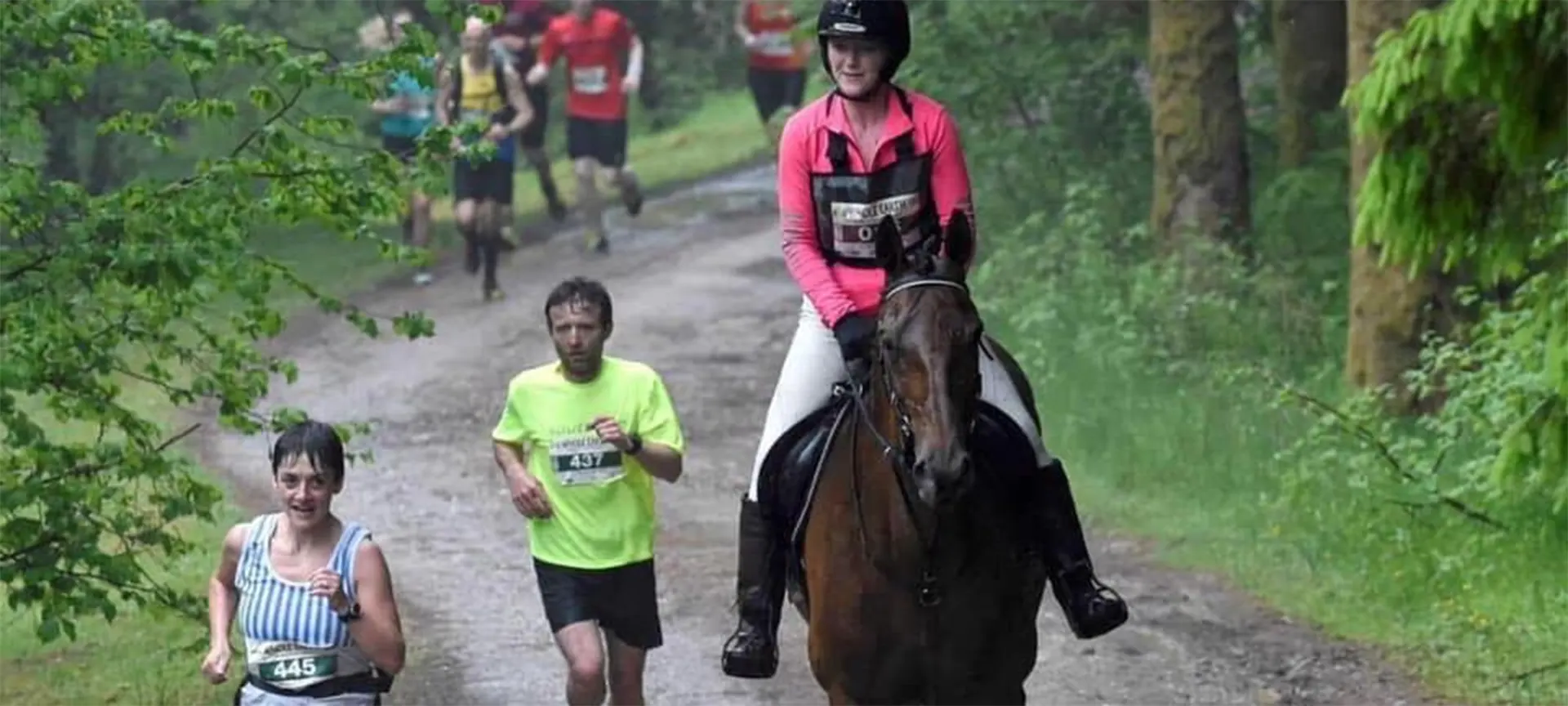 8
Conquer your fear of heights in Llangollen
If you've got a combination of nature lovers, outdoor adventurers, and history buffs in your party, we've got the outing for you! Make your way to the Llangollen Canal in North Wales and take a trip across the vertigo-inducing Pontcysyllte Aqueduct. This incredible feat of engineering has been called a work of genius and named a UNESCO World Heritage site.
Pedestrians can explore the river valley below, gazing up at the impressive stone and iron structure with its magnificent arches. Or they can walk the narrow footpath that crosses the bridge and peer down at the valley below.
We recommend hiring a canal boat and cruising along the 11 mile stretch of the Llangollen Canal. You'll pass many historical features, including embankments, bridges, viaducts, and tunnels. And you'll get to experience the aqueduct the way it was supposed to be seen, from the water.
Be warned, though, it's not for the faint of heart. This bridge sits a stomach-churning 100 ft up in the air, and only one side has a railing. When you're in the water, there is very, very little between you and the sheer drop on the other side. But it's worth it. The scenery is jaw-dropping.
9
Whiskey, history and tongue-twisting towns in Anglesey
If you're after an area of astounding natural beauty, look no further than Anglesey in North Wales. This island is 276 square miles of dramatic landscapes, stunning coastline, traditional Welsh culture and the country's highest concentration of historical sites. It's Wales's largest island and (although we don't like to brag) it's larger than any island in England. And it's packed with things to do.
Visit the Georgian town of Beaumaris, with its spooky prison and glorious castle. Explore South Stack's remote lighthouse and the dramatic cliffs of its RSPB reserve. Hike the coastal path, relax on remote beaches, or play a round of golf. Tour the island's distilleries to sample Welsh whiskey, rum and gin alongside craft beers and ciders. And finish up with dinner at the island's Michelin starred restaurant, Sosban & The Old Butchers. Where – if you can get a table – you'll find exquisite food inspired by local ingredients.
The island is accessible by car. But if you visit by train, you can stop at the town with the longest, most tongue-twisting name in the UK. Say it with us: Llanfairpwllgwyngyllgogerychwyrndrobwllllantysiliogogogoch. Phew.
10
Scale the majestic heights of Snowdon
June is a perfect time to visit Snowdon. No one enjoys hiking in the rain or snow, and you'll want clear skies to get the best of that view! Plus, since it's one of the most visited sites in Wales – attracting millions of people every year – visiting outside of the summer holidays is ideal.
At 1085m Snowdon is the tallest mountain in Wales and England, and scaling its heights is no easy achievement. Several hiking trails are on offer, and even the easiest of them holds a climb of 975m and takes roughly six hours there and back. So, if that hike's not for you, don't worry, you can take the train! Board the wonderfully atmospheric Snowdon Mountain Railway and enjoy the incredible scenery as you climb to the peak of Snowdon without overexerting yourself.
At the very summit – however you get there – you'll find the UK's highest visitor's centre. There you can learn all about the mountain's history and the many Welsh legends surrounding it. And enjoy the glorious view which on clear days takes in Anglesey, Pembrokeshire and Ireland.
Be aware that although there is a cafe at the summit, it's not always open, so it's best to pack your own supplies. And there are no public toilets at the top.
We'll see you in Wales
There we go, our top 10 things to do in Wales in June. Which do you fancy? Puffin watching, mountain climbing or Welsh language music? Whichever one appeals to you the most, Book your accommodation now, so you don't miss out! Check out our superb Welsh holiday cottages, pick your favourite, and we'll see you in June!
What about next month? Here's our guide to the top 10 things to do in Wales in July.
Anita moved to South Wales as a child and has thought of herself as Welsh ever since – especially when it comes to rugby! She spent her childhood sailing the coastline and playing on the beaches and now continues to explore her chosen country as an adult. She loves discovering quirky villages, trying out adventure sports, and hunting for the best fish n chips in Wales.