September might signal the end of summer, but that doesn't mean the fun is over! Wales is still bursting with things to do as the autumn rolls in, and it can be a wonderful time to visit when the sun still shines more often than not, the sea is still warm, and those pesky summer crowds have left. There are festivals to attend, local food to sample, wildlife to spot, heritage sites to see and natural wonders to explore.
So why not plan an early autumn holiday? Here are our top 10 things to do in Wales in September!
1
Spot some baby seals
It was all about puffin watching and dolphin sightings earlier in the summer, but now that Autumn has rolled around, it's the season of the baby seals!
Thousands of seals live in the waters around Wales, and you can see them all year. But September to December is the breeding season and the only time you're likely to see seal pups.
Seals love lounging around on rugged, rocky coves. So head to the remote beaches at the tip of the Lynn Peninsula for a good chance of spotting some grey seals with their fluffy, white pups. In the south, try Pembrokeshire around Cemaes Head, the Marloes Peninsula, or Strumble Head. Take a boat trip to Skomer or Ramsey Island to see colonies of seals relaxing on the rocky outcrops. Or join a guided kayaking trip to paddle past the popular seal hangouts. Don't be surprised if one of these naturally curious creatures swims right up to your boat!
Note: Always remember that these are wild animals. Don't approach them and never get too close to the pups. Seals might be cumbersome and slow-moving on land, but they will always defend their babies! Just enjoy the sight safely, from afar.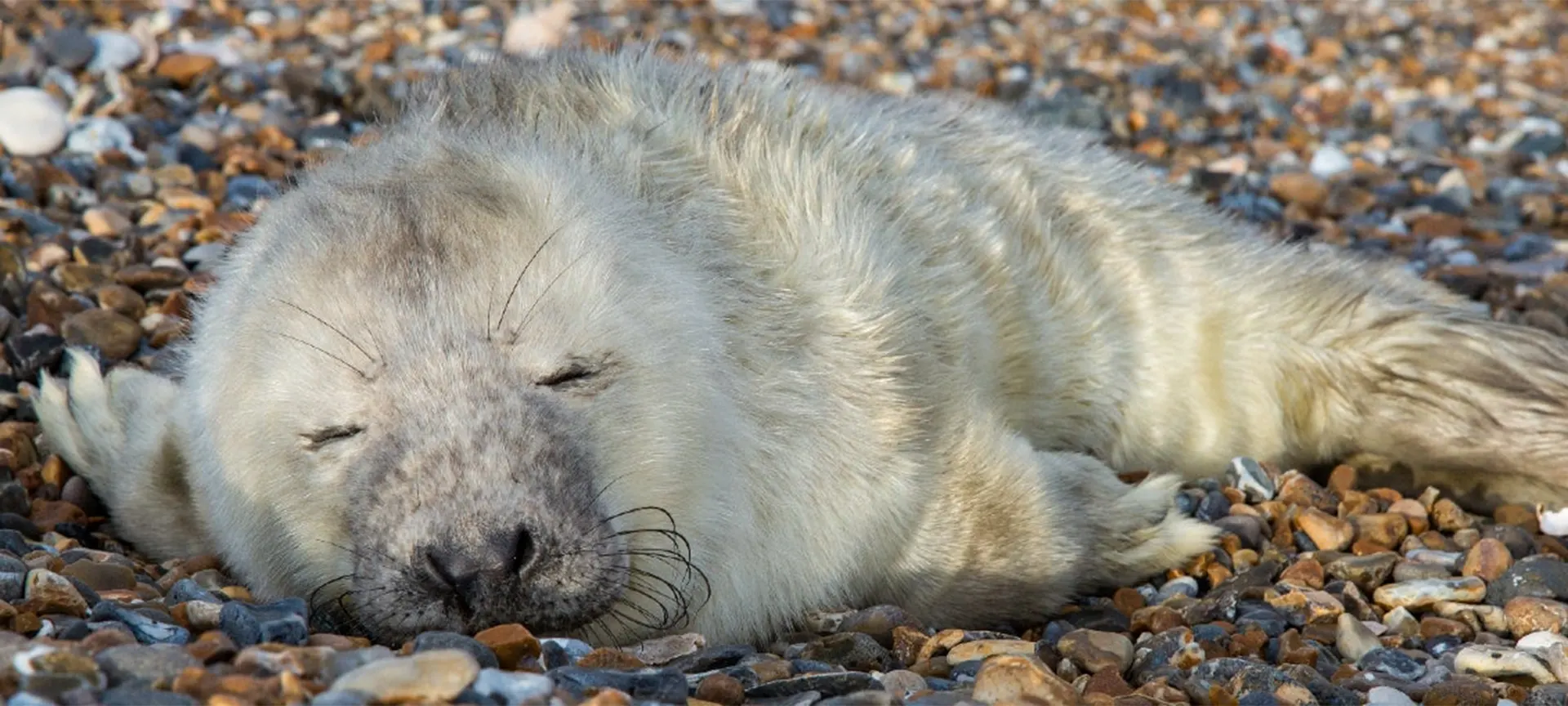 2
Eat local
Foodies rejoice! September is the start of harvest season in Wales, and with it comes the food festivals. From one end of the country to another, the stalls are out with chances to sample all manner of local delicacies.
Check out these top food fairs to visit in September:
3
Explore Welsh heritage
Every September, Wales hosts the Open Doors program, a fantastic initiative that gives people access to heritage sites they would not usually get to see. Across the month, more than 150 of Wales' historical sights, landmarks, castles, privately owned manor houses and gardens will open their doors to the public. You can take tours, and attend events in some of the country's lesser-known and usually closed sites. And it's all free of charge!
A schedule of the month's events goes online during the summer, and some of them have limited places, so book early to avoid missing out!
4
Get on board
September sees the start of the surfing season in Wales, and it's a great time to get out there. The sea still holds its warmth from the summer, and the waves start to grow thanks to storms out in the Atlantic sending swell our way.
You'll find surf schools and rental shops all along the coastline, and no shortage of surf beaches. But for some of the best waves in Wales, hit up Newgale in Pembrokeshire, Porthcawl in Glamorgan, Rhosneigr off Anglesey, Hell's Mouth on the Llyn Peninsula and Wales' top surfing spot, the Gower Peninsula.
5
Take a hike
It's a brilliant time to take to the hiking trails of Wales. The summer crowds have gone leaving the paths nice and empty, the temperature is still pleasant, and nature is starting to put on her autumn colours.
And you've no end of hiking opportunities in Wales! Whether you want to walk routes that hug the sea cliffs like the Pembrokeshire Coastal Path or check off the peaks in the Brecon Beacons, Snowdonia National Park or the Cambrian mountains, you'll find plenty of routes to suit.
And, if you're not sure about walking, don't want to do it alone, or want to make some new hiking buddies, check out one of the many hiking events in Wales in Autumn, like:
These events run friendly programs of hikes through some of the most beautiful scenery in Wales. They have routes for all abilities covering everything from short trails to whole-day or multi-day treks. You'll meet like-minded people, join social events, get expert advice on the local area, and you might even get tips on which pubs to stop at along the way.
6
Go underground
With September comes an increase in rainfall in Wales, so it's wise to have some rainy day activities on your holiday list. So why not make the UNESCO Heritage-awarded Big Pit experience one of them?
Mining plays a massive part in Welsh history, and you can learn all about it in this immersive, indoor and underground experience.
Don a hard hat and torch and descend 300ft underground into the workings of a real mine. Follow in the miners' footsteps as you learn what life was like for the thousands of workers who used to toil at the coal face.
Back up at ground level, explore the museum with its many rooms and exhibits showcasing the science, geology and human stories behind Wales' mining industry.
7
Break a sweat
If a holiday isn't a holiday for you unless you've worked every muscle in your body, you're in luck. Every September, Wales plays host to some truly gruelling endurance races. See if you conquer this lot…
8
Hit the beach
The summer holidays might be over, but the beach days aren't. September weather is a little unreliable, and it is wetter than August. But we still get some beautiful sunny, blue sky days with temperatures still hitting highs of 19°C along the south coast. And when those warm days come, it's essential to make the most of them as they might be the last of the year.
If you're on holiday in Wales in September, it's all about being prepared and flexible. Have your rainy day plans in place, but keep your beach bag packed, and when the sun starts shining, head straight for the sand!
9
Step back in time
The imposing yet beautiful Conwy Castle is a must-visit place while in Wales. This world heritage site attracts hundreds of thousands of visitors annually, mostly during the summer. So if you fancy exploring this 700-year-old mediaeval fortress with fewer crowds, then September is a great time to visit.
Travel back to the 13th century as you explore this incredibly well-preserved castle. Visit the royal apartments, stroll around the battlements and climb the dark stone towers for stunning views of the River Conwy and the town below. Then follow the circuit of exterior walls which encircle the old town's narrow streets.
10
Get festive
The music festivals might have tailed off but there's still plenty of festival fun to go around. Here are a few of our favourite September choices: